Donate € 100, – and receive art by Kevin Lycett and Lesly Pierre Paul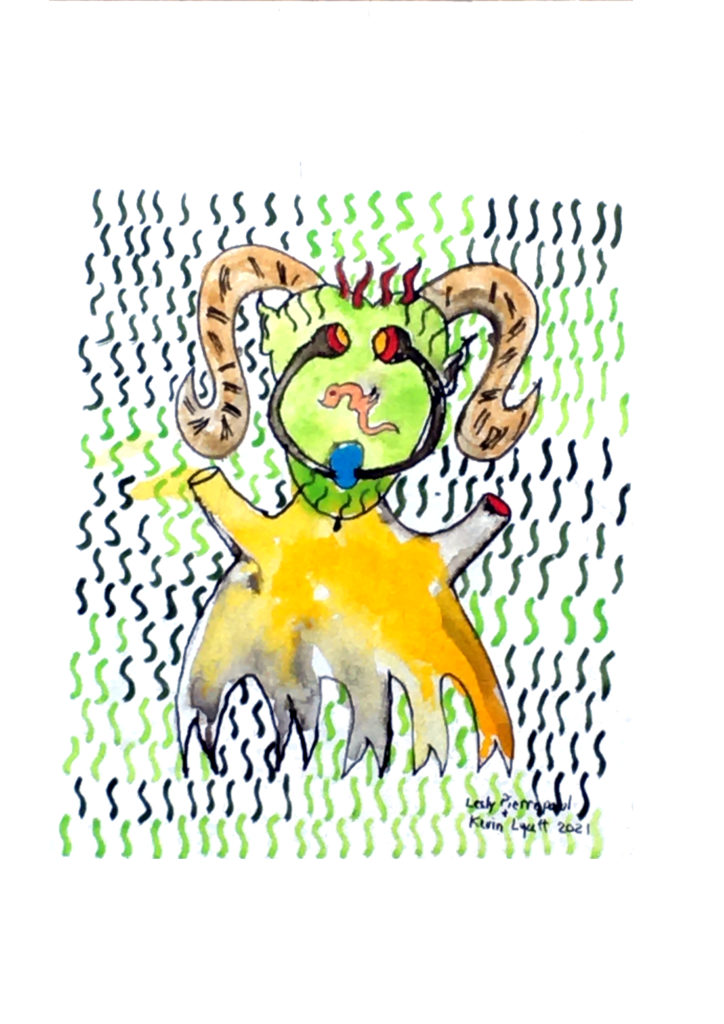 Artist Kevin Lycett and friend of art teacher Lesly Pierre Paul wants to contribute 10 paintings as rewards for the GoFundMe campaign for the Haitian Students trip to the Domincan Republic.
Lycett's paintings are a collaboration between himself and Pierre Paul. The picture shown is one of these.
This is one of a suite of 10 paintings of Lesprit Zanmity. They are exclusively available as rewards for this fund raiser. The suite are painted by the UK artist Kevin Lycett from an original drawing by Lesly Pierrepaul. Acrylic Ink on A4 archive quality water colour paper. These are original paintings not digital copies. Kevin Lycett and Lesly Pierre Paul have collaborated on several works to date.
Kevin Lycett is represented in the USA by Cavin Morris Gallery, New York. www.kevinlycett.co.uk insta @kevin.lycett
We still need some more money to cover the costs of the study trip for the students of the New Vision Art School in Haiti. Would you please be so kind to share our crowdfundlink on your social media? https://gofund.me/b408c22b . Many thanks in advance!